Contact manufacturing subcontracting for connectors
AMD ELECTRONIQUE aims to be the recognized subcontractor for connector manufacturers.
By purchasing raw parts from turning, AMD Electronique transforms and delivers semi-finished electrical contacts, ready to be assembled on connectors.
Our company assembles complex components such as:
SUB-D and DIN41612 coaxial and power inserts,
coaxial inserts,
angled contacts, to be inserted on the printed circuit,
crimp, solder, whistle contacts,
etc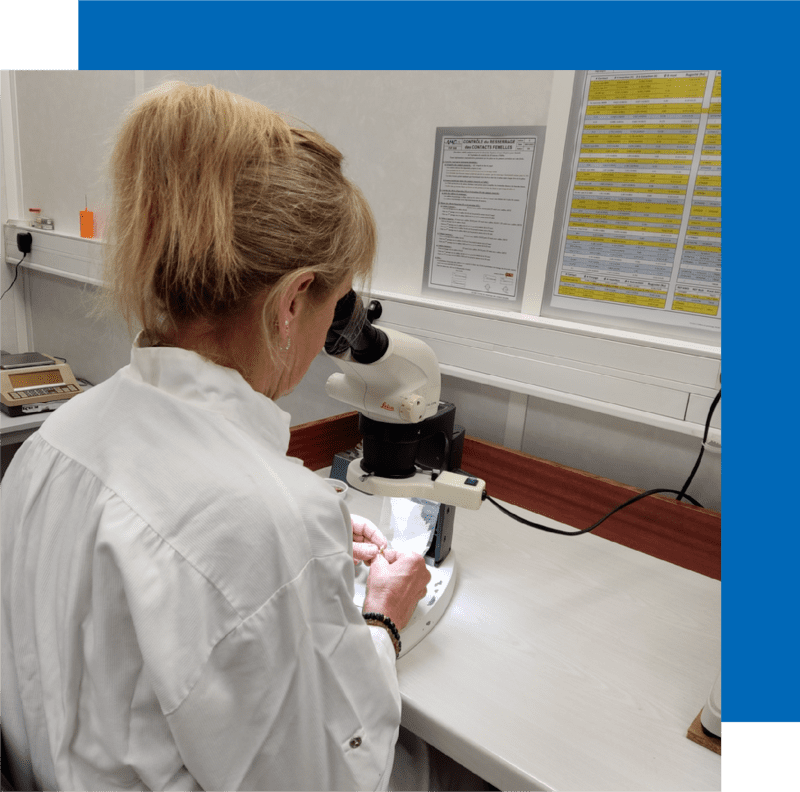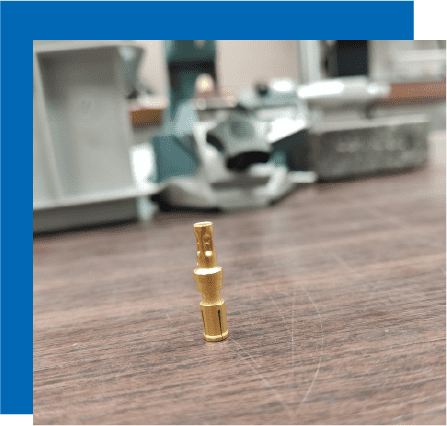 AMD ELECTRONIQUE has specialized in connectors for over 35 years.
Specialized in small and medium series, AMD Electronique is able to deliver from the prototype phase to the industrialization of larger series of parts.
Thanks to our network of qualified collaborators and our recognized know-how, we control the entire production chain, from machining, through heat treatment, surface treatment, assembly of all components, up to color coded marking.
Our ambition
To be recognized for our expertise and our performance, by standing out through our innovations and our diversification.